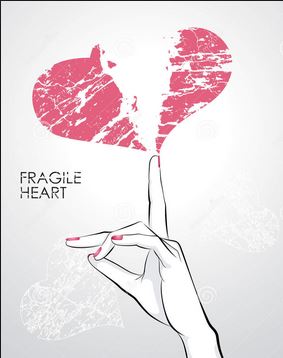 About this blog
I created this to discover myself,
to share,and to inspire all women.
Through this I would probably understand me,
and you understand you.It is my desire to
kindle empowerment to everyone.
I hope you can grasp something.
Happy browsing.
"I do not wish [women]
to have power over men
but over themselves."
"But not all who wander are aimless.
Especially not those who seek truth beyond tradition,
beyond definition, beyond image."
"Learning never
exhausts the mind."
Elizabeth Gilbert, Eat, Pray, Love:
"When you are standing in the forest of sorrow,
you cannot imagine that you could ever find your way
to a better place.
But if someone can assure you that
they themselves have stood in that same place,
and now have moved on, sometimes this will bring hope."
Nina Lacour
There used to be the days that I thought I was okay, or at least that I was going to be. We'd be hanging out somewhere and everything would just fit right and I would think 'it will be okay if it can be just like this forever' but of course nothing can ever stay just how it is forever.
I hate you: Excerpt from article of an unknown Author. .
Dear Mr. Right, thank you for coming in to my life. It was just short but indeed meaningful. I will forever cherish the moments that we had. Thank you for bringing out the best in me, for making me realized my true worth as a woman. You are my sweetest mistake and I will never regret it. Or maybe you're not really a mistake. Maybe we just had it at the wrong time. Because every time we're together the feeling is so right. As if you are mine and I am yours. But that's not the case. You are not mine and I am not yours. And it's killing me. I thought I would be okay with that. But my heart is shattered. It's screaming silently. You will see me smile and laugh a lot because I don't want you to worry about me. What you have showned me is enough. Well, actually I wish to have more of "us". But its hopeless. I will surely miss you, Every inch of you , you know that. You are an amazing man. Please take care of yourself. Wish I can do that for you. :( Okay, enough of my drama. I know you hate this. Promise me you will take care of yourself. I wish you all the wonderful things in life. "I hate you."
To those who hope: Excerpt from Lairene Francisco article on WordPress .
I'm sure it doesn't mean anything. I'm sure I'm not the only one. But I still ended up falling for you. I wonder where will this love go. You probably won't even remember me, since you never looked back at me even once.But still every day is shining so brightly ever since I've fallen for you. Simply meeting your eyes or talking with you makes me so happy.I knew that this feeling is impossible.But somewhere in my heart I can't throw away hope and end up thinking that someday. Maybe, someday...I knew that you weren't someone that can stand by my side.I already knew that but did not want to lose.Now that I've fallen for you.